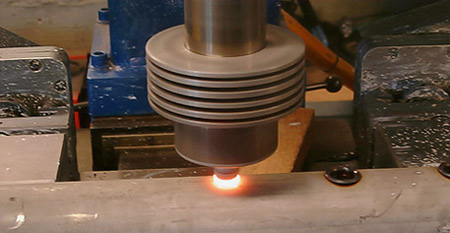 assembly by flow drilled procedure
pressure checked up to 400 bar
constructed with corrosion- and media-resistant elements
reworked with glas blasting for the highest optical requirements
CONSTRUCTION
The instrument air diffusers are constructed with the special flow drilled procedure and answer to the highest requirements.
The flow formed bush is formed and cut into the screw thread.
Some controls of the TÜV Hessen showed, that this method fulfills the highest requirements: The instrument did not break until a pressure of 409 bar, also a negative change of the instrument did not happen. All instrument air header can be delivered with WAZ 3.1 according to EN10204.