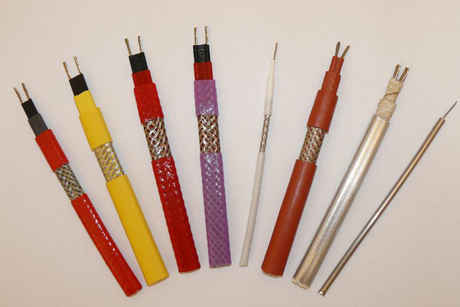 SMB heating trace is a self limiting heating trace made for industrial use, which is qualified for anti-freeze protection and for keeping a certain temperature of pipes and containers.
It is especially qualified for pipes with small diameter and cables of instruments like impulse- and analysis cables.
It can be directly broken down without any further consideration and can be exactly adapted to the length of the pipe.
The trace is admitted for the use in non-explosive, explosive and aggressive areas following world wide standards.
Its self limiting property improves security and reliability.
The trace does not overheat, even it is installed overlapped. Its output power is self limited in relation to the temperature of the pipe.
The installation is done fast, easily and does not need any special abilities or tools.
Components for montage, closing-off or for connection are available in special sets.